Below is a list of names of the Sandy Hook Elem. School shooting that occurred on Friday, Dec. 14, 2012.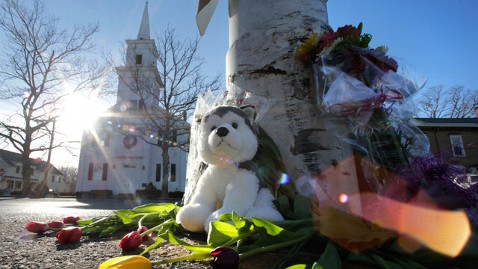 I will be praying for each family every day but I will choose just one to intercede deeply for. Pray as the Holy Spirit leads. Each family has suffered a loss. Each family has different needs and handles tragedy differently. They are going to need our prayers for a long time.
Here is a prayer I will be praying every day as long as the Lord leads...
Heavenly Father, please help these families in this time of loss. Comfort them with your everlasting love. Keep them from becoming frozen in this overwhelming grief. Grant them peace as they don't understand why their life is being filled with pain and heartache. Help them to turn their eyes to You to find the strength to trust in your faithfulness. Be their Savior. You, Lord are a God of comfort and love and I ask You to help them to patiently wait on you and not despair. Come quickly, Father and bring your salvation (healing, deliverance and salvation) to them. Please show them your compassion. Help them through the pain so that they will hope in you again. Thank you for your promise to bring them fresh grace and mercy every day. May they truly know that your love will never fail them.
Jesus, you came to heal the broken hearted. Heal their sorrow today. I ask You, Lord to comfort them because You love them and have promised them everlasting consolation and hope through Your grace. Protect them from any trouble and hurt as they walk with you, Lord. I thank you, Jesus for interceding for them. In Jesus name I pray, Amen.
Charlotte Bacon, 6
Daniel Barden, 7
Rachel Davino, 29
Olivia Engel, 6
Josephine Gay, 7
Ana Marquez-Greene, 6
Dylan Hockley, 6
Dawn Hochsprung, 47
Madeline Hsu, 6
Catherine Hubbard, 6
Chase Kowalski, 7
Jesse Lewis, 6
James Mattioli, 6
Grace McDonnell, 7
Anne Marie Murphy, 52
Emilie Parker, 6
Jack Pinto, 6
Noah Pozner, 6
Caroline Previdi, 6
Jessica Rekos, 6
Avielle Richman, 6
Lauren Rousseau, 30
Mary Sherlach, 56
Victoria Soto, 27
Benjamin Wheeler, 6
Allison Wyatt, 6
It has been natural for me to think of the children first, then the teachers/adults. I didn't think of the shooter's family until the Holy Spirit brought it to my attention. So now my heart is sincerely drawn to the Lanza family. I can not imagine the grief, embarrassment, disappointment, responsibility and despair they carry. This is just a shock to them as it was to every one else. They are victims too and need our prayers probably more than any one else.